---
My Practice
---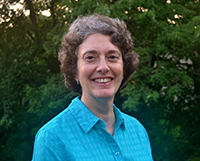 ---
I work with people who wish to change their lives through psychotherapy. For older adolescents and adults, treatment begins with a two to three session evaluation. All sessions are 45 minutes long. Having a good working relationship is essential to the success of psychotherapy, so the first few meetings allow us to see if we work well together. After our first few meetings we will begin to understand more about what is troubling you, begin to learn more about why and decide on how often we should meet, typically one to three times each week.
When working with children and younger adolescents, the first few meetings are with parents or guardians, followed by meetings with the child or adolescent. I then meet again with parents and child or adolescent to talk about how treatment will proceed. All treatment with children and adolescents includes regular meetings with parents. A primary goal of working with children and adolescents is to help families function smoothly and harmoniously once again.
Because I am a psychiatrist, I can also prescribe medication. While medication can be very helpful, I like to help people minimize their use of medication. I typically will only use medication as an adjunct to psychotherapy.